Anti-Bullying
Anti-Bullying Events for Young People and Filmaking with Young People

Action on Bullying
Empowering Young People Through Action
I Power I Crew
Anti-Bullying events for Young People by Young People.
If you want to help beat bullying visit: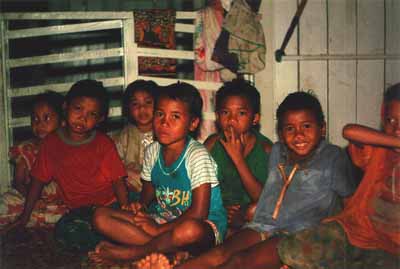 ---
Anti-Bullying Conference For Young people
---
To see what we are doing for anti-bullying week please see this link
---
Film-making With Young People
Filmmaking is one of the most powerful tools of empowerment
Actionwork now offers a complete film residency package for schools, youth groups and community organisations. We work with your group of teens for a week or a month to help them produce a film about their community.
We run the workshop style sessions that are great fun and give the teens hands-on experience in front of and behind the cameras. At the end of each residency we create for you a promotional style professional DVD or Video.
No experience is neccessary. We provide all the equipment and expertise. We can work with you anywhere in the country.
Have a look at the following list for example topics for us to help you make a film about or choose a topic of your own
Anti-Bullying
Tackling anti-social behaviour
Exploring violence in the community
Youth crime - what's it all about?
Drug misuse
Citizenship
Personal, social and health education
Gun Crime
Racism
Sexism
Homophobia
Disability awareness
What we want in our community
The voice of youth
Educational training videos
Teenage pregnancy
Letting adults know our ideas
Having fun, playing and laughing
Documentary about my life
Documentary about my community
Documentary about my school
Work with professionals. Produce great looking films. Create an advert. Make a feature film. Create a series of short films. Make a documentary. Whatever you want to do we can help you make it. Our experienced and friendly staff can help you create a memorable experience. Great fun, great films, great people. Let us take care of you.
We will help you create a whole programme of activities and facilitate all the sessions and provide all the equipment.
We have made films in partnership with and/or in collaboration with the Anti-Bullying Alliance (ABA), Department for Education and Skills (DfES), Department of the Environment (DOE), Beckton Community Health Partnership, Stoke Newington School, Project Wolf, Rowan Romania, Lewisham Council, Camden Safer Cities Project, and Anti-Bullying Conferences for Young People
Please Contact Us to discuss further
---
If you have come here in a frame please follow this link to go to Actionwork's main site or just type the following in your browser address bar: http://www.actionwork.com
---
If you want to become an Actionwork Anti-Bullying Trainer or Workshop Facilitator then please see this website . "Action Methods are fun and powerful", Andy Hickson 2005, author of 'Creative Action Methods in Groupwork', published by Speechmark
---
To look at Actionwork domain name sales please follow this link and/or this list of over 100 domain names